World Cosplay Summit 2018 -karsintakisaajien esittelyt
Nio & Cidate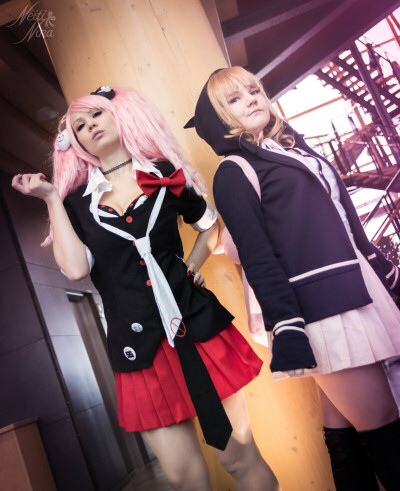 Photo by: Neiti Nina Photography
Cosplayers.Global: Nio, Cidate
Hello! We are called Nio & Cidate, a cosplay duo from western Finland. We've cosplayed for about ten years and don't plan on quitting anytime soon.
Our costumes are always chosen with love, we very often care deeply for the characters we cosplay, and this time isn't different. We put great detail into our outfits and performances, and always try our hardest to make the audience enjoy the show. As a duo, we have share a strong passion for cosplay and we strive for the same goals; enjoying the process of making the costumes and breathing life into the characters.
Have a nice day!

Laura & Sona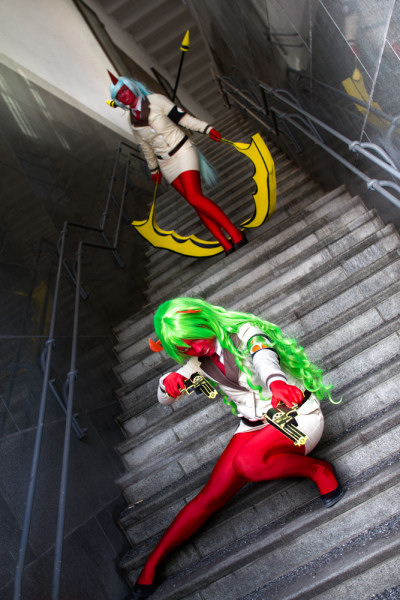 Photo by: Antti Järvenpää
Cosplayers.Global: Laa_Laa, Sona
Hi,
We are Laura and Sona and all together we have been cosplaying for 17 years. We have participate in a lot of cosplay competitions both in Finland and lately in some foreign countries as well, e.g. the China Cosplay Super Show in Denmark and the Nordic Cosplay Championships in Sweden.
Our main love is to cosplay characters with great personalities and we work constantly to present even better costumes and skits on stage for everybodys enjoyment!

Cr'ella & Navia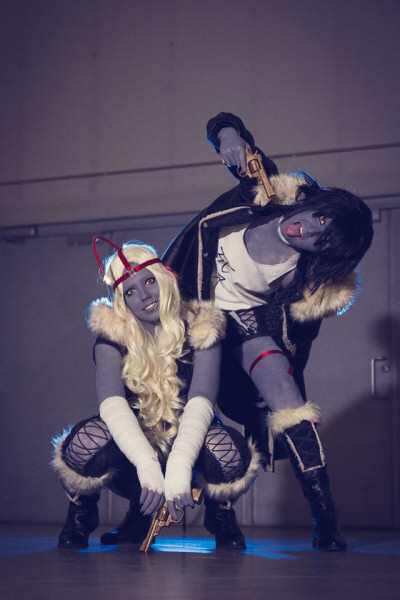 Photo by: Merry All-Nighter
Cosplayers.Global: Crella, Navia
Greetings! We are Cre'lla and Navia Cosplay.
We have known each other for three years and have cosplayed as a duo for two. This is our first time taking part in WCS-preliminaries and we are super excited about it. We have competed before as a duo at Finnish Championship 2016 and both have some experience with solo performances.
We both have the ability to add more fuel to each other's flames and encourage each other to have more complex ideas for costumes and performances. You can find more info about us at Cre'lla and Navia
Onyksi & Kiipy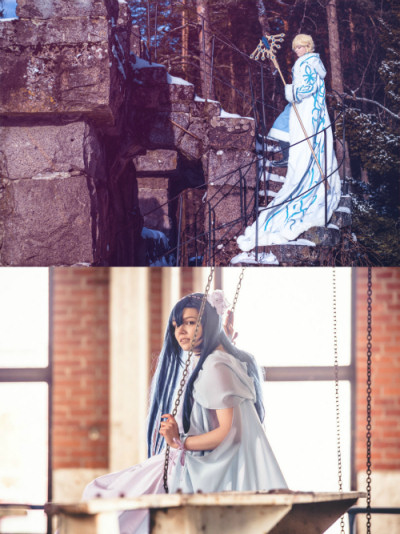 Photos by: Aleathacosplay (left), Elderx Photography (right)
Tumblr: Onyksi
Facebook: KiipyCosplay
Instagram: @onyksi, @kiipykala
Hi there, Suvi x 2 here!
(Though we call taller one Kiipy to avoid mixing up stuff too much.)
Around a year ago we had a wild conversation about skit idea - accidents happened and suddenly we were already working on it. During our time with this skit we have learned how very different skill set as an cosplayers we actually do have. So, it became one of our goals to combine them with each other. Kiipy handles bigger structures and information gathering, while Suvi tends to use more time on small details with both sewing and painting. It's been interesting ride to learn about each others as a person, workpair and as cosplayer! We have also worked a ton together outside of this skit, mainly with CMV projects as they are our common passion!
We are extremely excited for the competition and a possibility to get to perform our skit. See you soon at Tracon~

Dynamo & Pahisman
Photo by: Katja Hallikas
Cosplayers.Global: Dynamo
Facebook: CosplayJedit
Instagram: @dynakata, @Pahisman
WorldCosplay: dynamo, Pahisman
We're Dynamo and Pahisman, two enthusiastic cosplayers who were first introduced to this amazing hobby way back in 2005, and have been working on cosplays together ever since! You might also know us as two thirds of the cosplay team Cosplay-Jedit.
We love learning new techniques and doing different types of characters and costumes! Pahisman has recently found her love for working on many sorts of small details, and Dynamo enjoys keeping himself busy with embroidery projects.
Participating in the WCS preliminaries is something we've been considering for a loooong time, and now we think it's our time to finally take on the stage. We believe that close cooperation and good chemistry is the key to a successful performance, and can't wait to perform for the audience at Tracon!
Vivilan & Umiyo Cosplay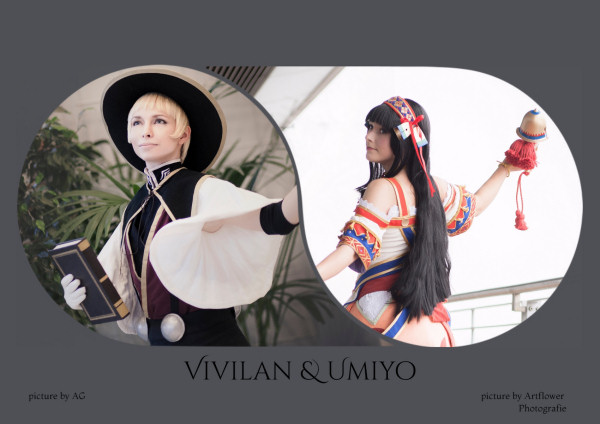 Facebook: VivilanCosplay, Umiyo Cosplay
Hello! We are Vivilan and Umiyo Cosplay, a pair of twenty-something cosplayers who have been cosplaying since year 2008-2009.
We've both represented Finland individually and assisted one another, but this is our first time actually competing as a team.
We both think the best part of cosplay is seeing the progress right away and eventually the improvement you have made. Even though we have really different taste in series, once we do find a common ground, pair cosplays keep on increasing to our heap of dream costumes. Our upcoming costumes are rather out of our comfort zone -especially when it comes to their personalities- but we are more than enthusiastic to rise to the challenge!
We are really looking forward to seeing other contestants' costumes and skits! See you at Tracon! :)

Minna & Temno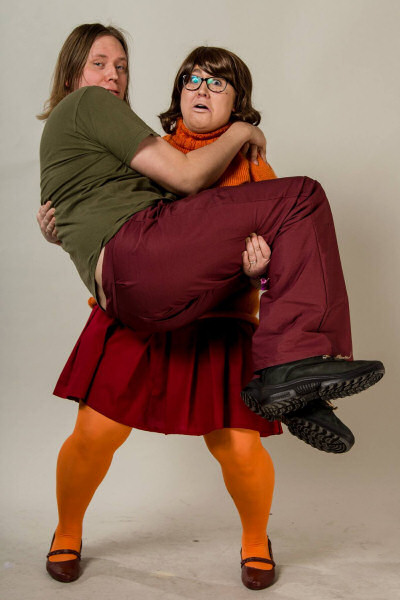 Photo by: Helene Lindfors
Cosplayers.Global: minnalabanana, Temnota
Facebook: Minnalabanana & Temnota Cosplay
Twitter: @minnalabanana
Instagram: @minnalabanana
Hi!

We are Minna Mäkinen and Veli-Matti Ylitalo from Oulu. Minna is the sunny and easily exited about everything one and Veli-Matti is the serious "We should plan this well" and "slow down honey" kind of a person. We have been cosplaying for years (starting from 2006 and 2009) and our main goals are to have fun with our cosplays and enjoy the ride even though there might be a lot of bumps in the way. This is our fourth time participating at the World Cosplay Summit preliminaries in Finland and we are exited to be apart of this competition.

See you at the convention and come say hi to us!

Saaraz Cosplay & Anae Cosplay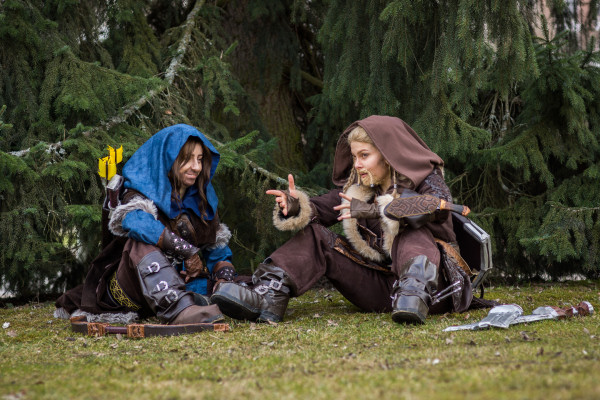 Photo by Elderx Photography
Facebook: Anae Cosplay & Saaraz Cosplay
Hi, we're Anae Cosplay and Saaraz! A little about us; Both of us have started making cosplay costumes in 2008-2009, although the hobby itself started a few years earlier. In cosplay, we love to make and see variety of different characters. Both of us also like performing, and whereas Saaraz has taken part in quite a few cosplay competitions, Anae has been to a few competitions and even performed with cosplay and figure skates on.
First time we cosplayed together was in 2013, and since then we've competed together both on Finnish Cosplay Championships and WCS preliminaries. We're happy to compete again and excited for all the costumes and performances. See you there!